In The News
May 19, 2023
AI is now in the Philippines: AI Summit PH 2023 Day 2 recap
Imagine this: it's the year 2000, and we're envisioning a future life with talking robots with a mind of their own. Fast forward to 2023, and the world is looking at the fruits of those ideas and labor made by scientists and researchers who have been working to produce this concept in the form of Artificial Intelligence, most commonly known as AI.
Recently, technology experts, thought leaders, enthusiasts, and even government officials gathered at the Marriot Grand Ballroom for the AI Summit PH 2023 event, where they looked at the current status of AI in the Philippines. The second day of the summit focused on topics like fraud, the AI landscape, economic growth, education, and regulation.
Transforming industries with AI
Day 2 started with an entertaining dance presentation and a surprising entrance from Dr. David Hardoon, the chief executive officer of Aboitiz Data Innovation, who also organized the AI Summit PH 2023.
Hardoon begins the morning sessions with a brief keynote speech to the summit's audience, expressing that AI will happen whether we like it or not. He said that since this is a new technology, everything will be complicated and repetitive at first, and the Philippines may still be in its infancy when it comes to this kind of technology. Still, he reminded the audience that the "secret to getting ahead is getting started." He also reassured everyone that AI is not here to take humans' jobs; instead, it could help us.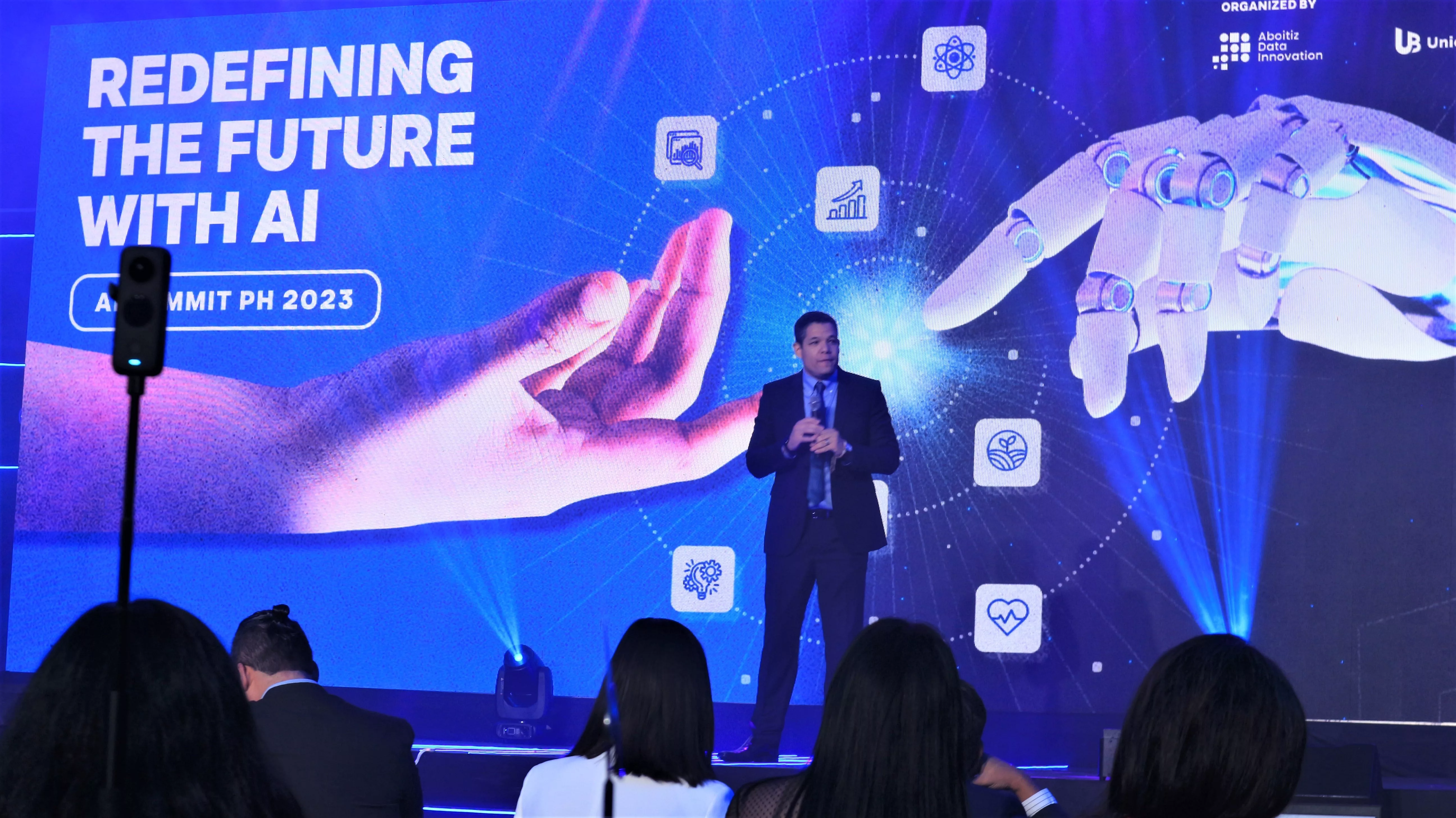 "This [AI] doesn't change the way we work; it impacts it and improves our job," Hardoon stated.
Hardoon's keynote speech was immediately followed by a plenary panel on "Power – Fuelling Urban Development and Economic Growth," moderated by Luis Gonzales, Chief Operating Officer for Power, Aboitiz Data Innovation.
As stated in the discussion's title, the panelists, which include Dr. Michael Abundo, Chief Corporate Services Officer of Ocean Pixel Pte Ltd; Dr. Lorafe Lozano, Associate Professor and Chair of Industrial Engineering Department at the University of San Carlos; Carlos Aboitiz, Chief Services Officer of Aboitiz Power Corporation; and Dr. Raul Fabella, Professor Emeritus of UP School of Economics talked about different sustainable ways on how to fuel urban development and economic growth with the help of AI.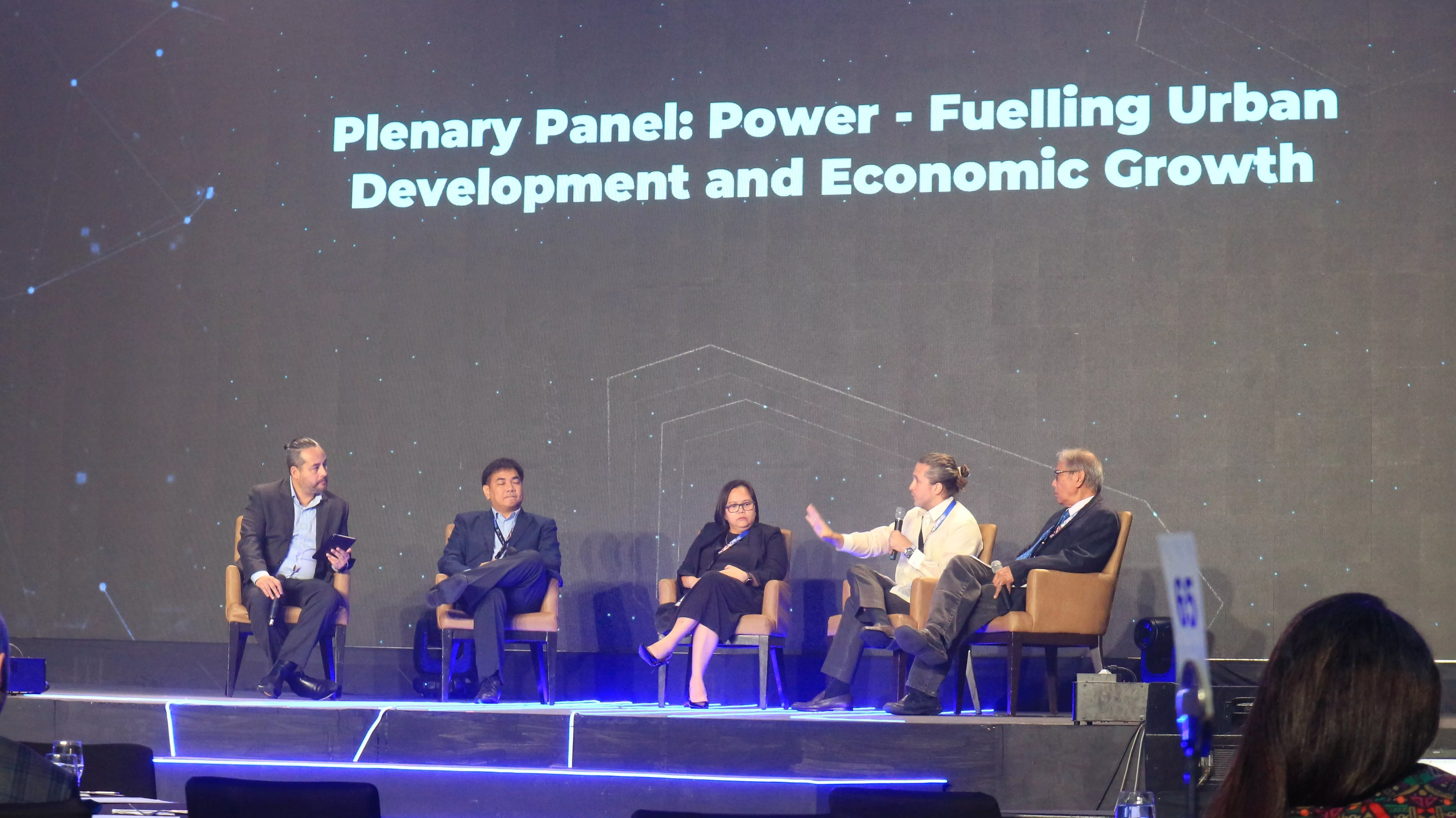 Sustainability and affordability need to be addressed hand in hand, begins Dr. Abundo. Aboitiz defers saying that before focusing on sustainability and energy affordability, we must first look at the challenge of climate change. He also expressed that AI is good, but another issue is how to fund this kind of technology. As for the session's moderator, Gonzales believes that AI will improve the effectiveness of power consumption in relation to its costs.
"AI is needed to explore the future of possibilities and how data science and innovation should be designed," Dr. Abundo pointed out.
Facing new threats due to AI
Speakers on Day 1 and Day 2 repeatedly stated that data in the present time is the new oil and what comes with it are new threats that challenge different industries, particularly those involved in the digital side of things. To tackle such a problem, the AI Summit PH 2023 had a track on fraud dubbed "The Changing Face of Fraud: New Threats, New Entrants Necessitate New Rules and New Approaches."
Guy Sheppard, who is also the Chief Operating Officer of Aboitiz Data Innovation, moderated a panel of experts led by UnionBank of the Philippines' Head of Fraud Christopher Go, OIC/ Acting Chief Information Security Officer of UnionDigital Bank Celina Yulo Loyzaga, Bank of the Philippine Islands' Fraud Risk Operations Department Head Luigi Manianglung, and Maybank's Head of CFS Fraud Risk Management, Emile Reyes.
Sheppard asked Go what are the changes in fraud or attacks since the pandemic happened, and Go answered that fraud shifted from traditional to being more of a digital fraud in the digital banking space in the form of phishing like SMS phishing.
"As IoT, as technology becomes more integrated in our day-to-day lives, it's going to be automatic, and we are going to see more incidents of fraud," Loyzaga expressed.
Digging deeper into the topics of fraud, Sheppard asked the group what new typology of scams they were looking to address. Manianglung takes this question, saying that their new challenge today is synthetic identity fraud—which, according to him, is a combination of real and fake information from stolen credentials.
"This could pose as a threat to the [finance] industry," Manianglung pointed out.
Meanwhile, one of the most crucial actions for Reyes in handling and resolving fraud is implementing a solid e-KYC process.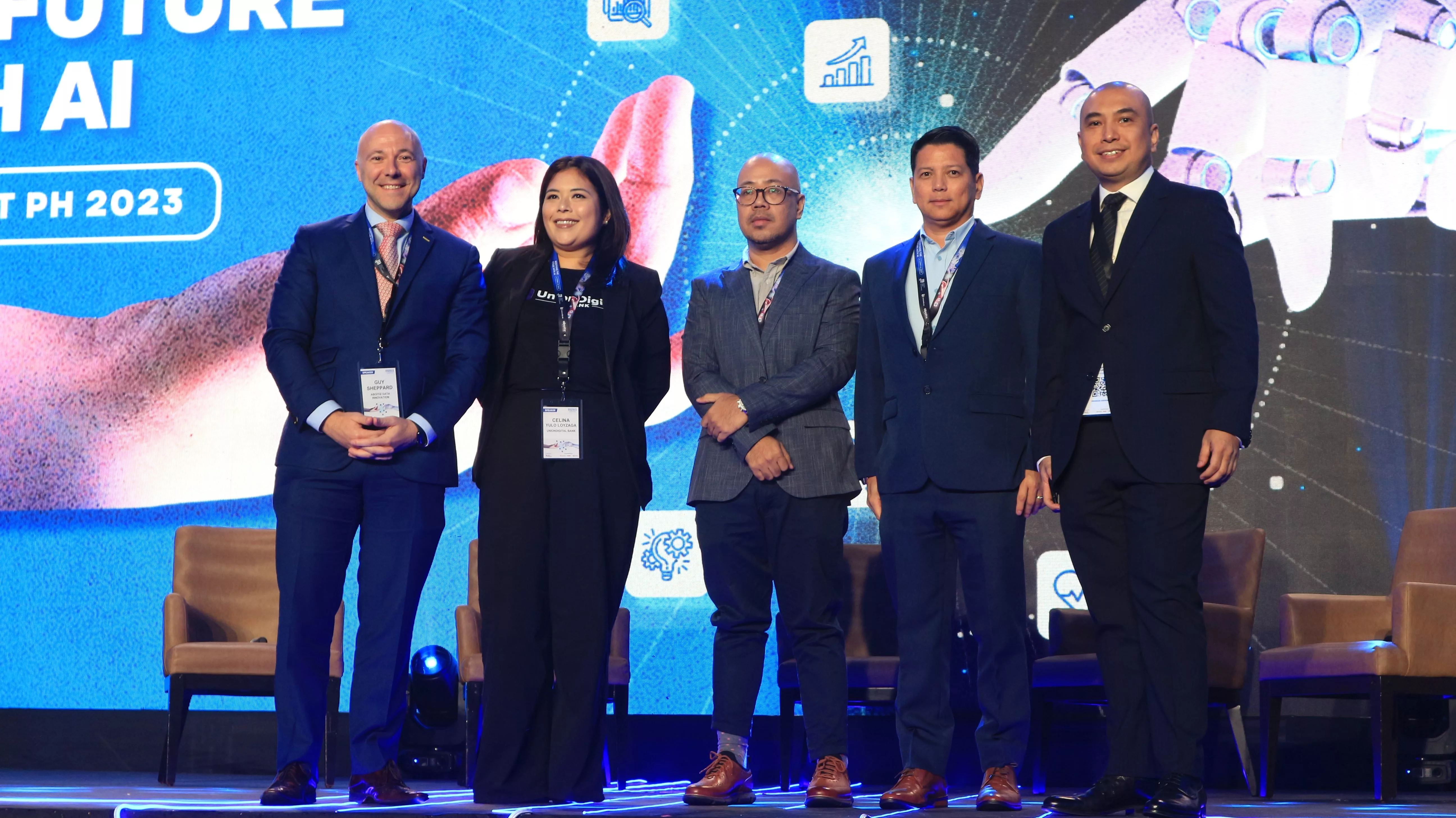 "E-KYC is definitely something that all banks should consider at this time," Loyzaga agrees. "What we are doing at UB (UnionDigital Bank) is collecting all data points and making sense of these data points in a digestible manner."
Loyzaga shared that at UnionDigital Bank, they are working on what they called "Intelligence Driven Authentication" to learn how their customers behave and to know if it's the account holder with the help of data analytics, machine learning, and AI.
Closing up the discussion, attendees had a chance to ask the panelists one question. Althea Gallardo from Aboitiz Foundation asked if there are new best practices to mitigate the risks associated with internal fraud.
Go jokes that this is one of the factors that keep him awake at night, pointing out that internal fraud only scarcely happens, but its effect lasts. He stated that the organization should have strong policies and values in place. Loyzaga adds that the cheapest and easiest solution for the microfinance industry is to have an effective tip line and whistleblower policy.
Educating the public about AI
Before closing the Day 2 of the event was an exciting and heated session in educating the public about AI hosted by the founder and CEO of the Asian Institute of Digital Transformation, Roger Collantes.
DITO CME's Chief Operating Officer Donald Lim begins this discussion by answering Collante's question on how he sees AI transforming the field of marketing—particularly how it could impact consumer behavior.
"When we use AI, data acquisition has to be followed by mining the data and be able to target the customers as targetted as possible…But now, you're not targeting an age group, a demographic group, or a geographic group. Now, because of AI, you can do it as fast as possible, as clean as possible, and as targetted as possible," Lim explained.
Delving into education, Lim said there is a massive gap in enlightening the masses because most educators are still traditional and don't want to teach about AI.
"We have to be realistic. Only when we teach the workforce will we be able to see AI and everything else," he noted.
Are data science and behavioral analytics being taught in school? Synerbyte Limited's President Cliff Eala says that currently, we are still scratching the surface when it comes to such subjects.
"We [Filipinos] are not as advanced. People, four years ago, does not believe that AI is important for the transformation. People right now, at least in our country, are still scratching the surface on behavioral science," Eala answered.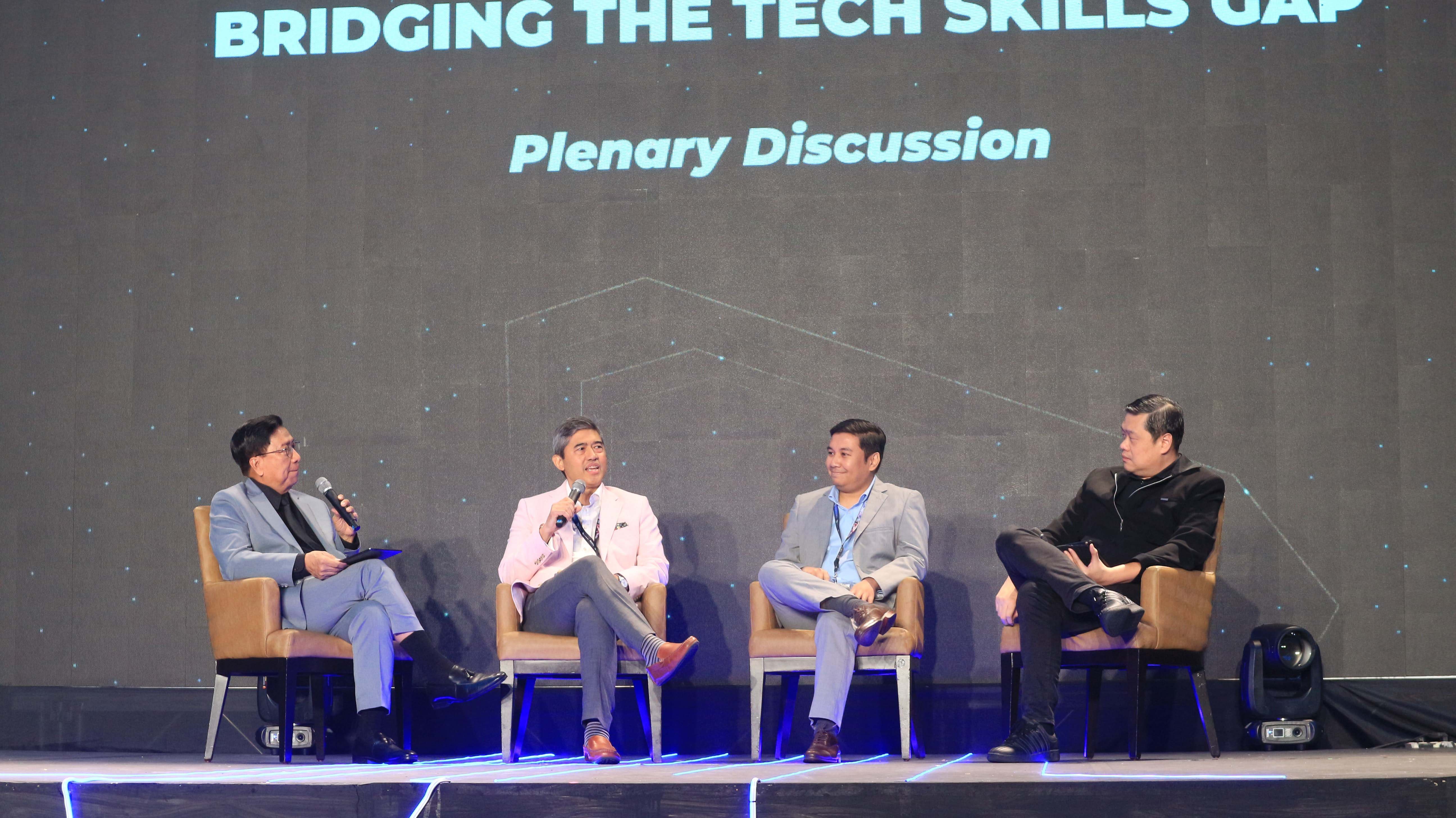 As for embedding AI in various industries, KPMG Philippines' Technology Consulting Partner and IT Audit Lead, Michael Ian Emerson Royeca, said he would like to embrace it. However, he said that we should also consider the ethical dilemmas associated with this tech.
"I think that we are gearing towards a seismic change led by the advancement of technology. So long as there are necessary safeguards, and we're able to address these ethical dilemmas as it comes, [and] we're able to continuously monitor and adapt through the changes, I think it would solve the significant problems that we have and improve our lives," he stated.
Touching on regulations, Eala believes that companies involved in AI would not self-regulate, stating that for rules and law to happen, there should be a middle ground power. Lim chimed in, expressing that technology would always move forward.
"In early 2000, when the internet was there, everyone was scared of the internet. But it would become the next big player and enabled us to do a lot of things," Lim explained.
"Now the next player is AI. Whether you like it or not, you will wake up 2-3 years from now, and everyone would be an expert in AI. Between the fight or race between man and machine—man would always want to regulate and create boundaries so the machine won't move forward. AI is there, and the possibilities of AI is there. It's up to us how to navigate it," Lim added.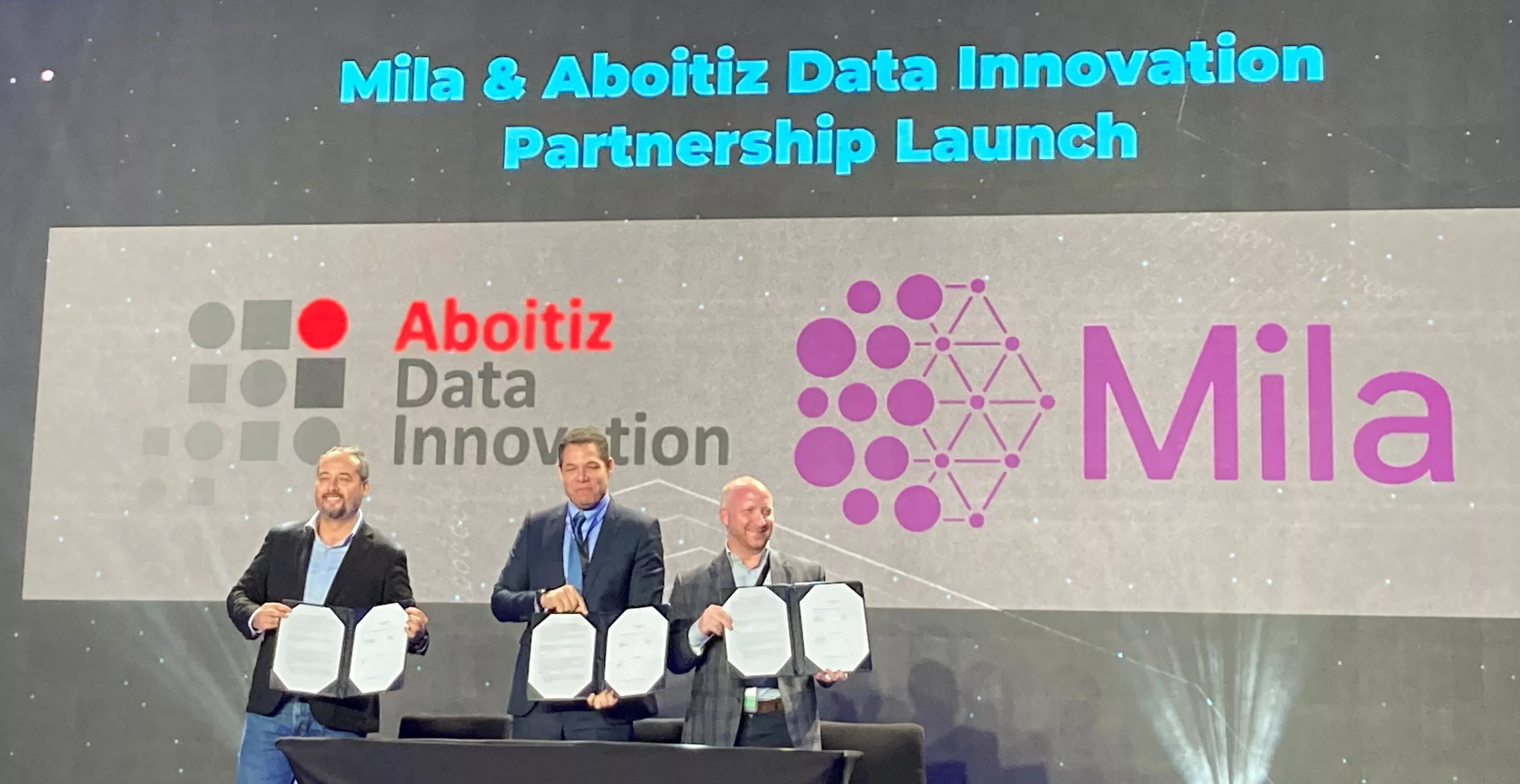 The educational panel was followed by an MoU signing with Mila and Aboitiz Data Innovation, along with a fireside chat with Mila and Aboitiz.
The summit wraps up with a keynote speech by the CEO of Aboitiz Data Innovation, David Hardoon, who closed the event by reminding the audience not to fear AI, explaining to everyone gathered at the event that the tech is here not to replace our work but to improve it.
Watch CoinGeek Roundtable with Becky Liggero: IoT & Blockchain
(The article was originally published on COINGEEK.)